Spotlight.
Modern Coffee Creators | Vag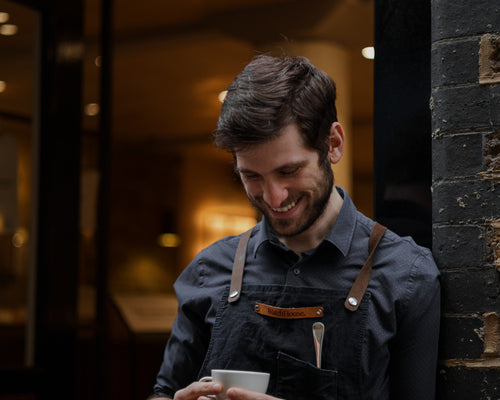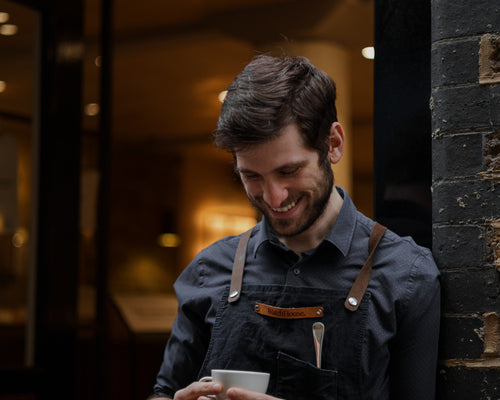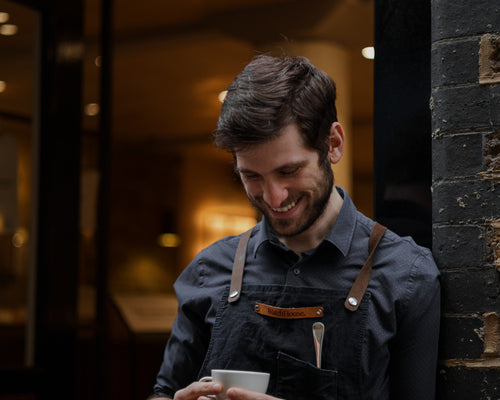 Modern Coffee Creators. 
Meet the team bringing the extraordinary to your daily coffee rituals.
Name | Vag Koulougousidis
House position | Lead Barista at Tower Bridge
 Above. Vag at WatchHouse Tower Bridge.
Quick fire Q&A over a cup of coffee.
An inspiring text, song, film or podcast that everyone should experience.
I've been enjoying the recent mini-series of Sasa Sestic on his podcast very much; ''The coffee man'', where he shares his thoughts about how to be a leader in coffee and life during these unprecedented times.
When was the last time you learned something new and what was it?
Today. A customer told us that even though he has all the coffee equipment at home, he still prefers to come over to our shop and see if the team are doing well, as we've been his best friends since we opened our doors.
Define what WatchHouse means to you in three word.
Integrity over everything.
 Above. Vag always smiling.
Describe a smell that brings back memories for you.
Cinnamon. Last year, we used a natural anaerobic Costa Rican for the milky beverage for the UK Barista Championship finals and it tastes like a liquid cinnamon bun. So so good!
Every time I smell something like that, I just smile.
What traits do you treasure in other people?
I respect people who have deep sense of honesty and integrity and they tell their truth no matter what. The people who I really admire are the ones who are true leaders and want to see everyone at their best.
How do you relax?
I'm still working on figuring that out. I've tried a couple of times to go running but the only thing I have in my mind, is food. I'll let you know when I find that answer.
Lastly, how do you wish to see this current situation have a positive impact on our lives?
I'd like to focus on what I believe COVID-19 has taught us. For me, it taught us the importance of checking in on our family and friends. I wish to see people checking in on their beloved ones even after the pandemic ends.