Spotlight.
Friedhats | Companion Coffee 005.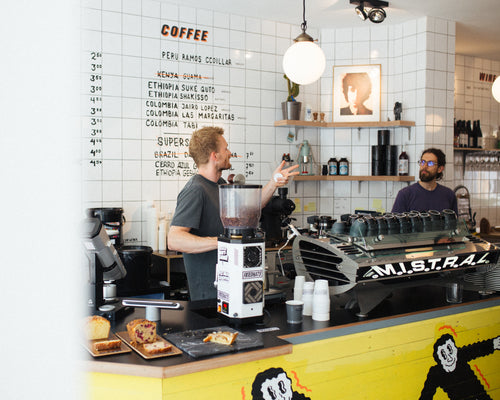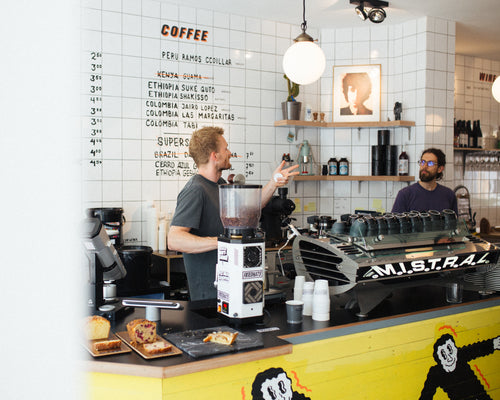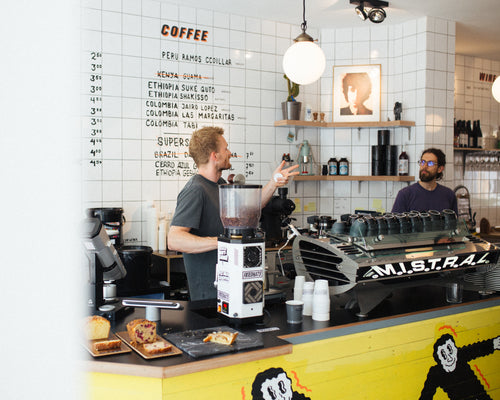 Fifth in the Companion Coffee series we've got a pairing celebrating the unique characteristics of Central American coffees, featuring a guest selection from leading international roastery Friedhats, who are providing the goods from El Salvador to go alongside our offering from Costa Rica. Central America has a reputation for producing some wonderfully fruity and fragrant coffees with a typically bright acidity, which in the case of both El Salvador and Costa Rica can be attributed to a number of factors including growing at higher altitudes and a widespread commitment to developing processing practices.
Known for a creative and quality driven approach to all things coffee, Amsterdam based Friedhats was founded by World Barista Championship finalist Lex Wenneker and Dylan Sedgwick. Both had established careers across different roles within the specialty coffee industry, but ended up working together in Lex's first roastery and espresso bar, Headfirst Coffee Roasters. They focus on developing transparent and sustainable relationships both directly with producers and trusted importers to consistently deliver the best quality and most interesting coffee from across the world.

Introducing El Salvador.
El Salvador, our selection from Friedhats, is a sweet and funky cherry maceration natural grown on the slopes of the Cerro El Aguila mountain, in Apaneca-Ilamatepec. It's the first time we've chosen an espresso roast in our Companion series; FriedHats' roasting style is wonderfully delicate, so we've gone with their espresso option as it will be more comparable to filter roasts from UK roasters. Producer Rodolfo's cherry maceration process sees the cherries fermented in their own juice in a low oxygen environment for 48 hours, then dried on beds as would happen in a standard natural processing. 
Friedhats have been working with Rodolfo since 2017. His father owned Finca El Salvador at the time, and Rodolfo was running an import and export business selling his father's coffee as well as produce from neighbouring farms. This year he took over the farm from his father, making him a sixth generation coffee producer with a significant commitment to improving his own processing techniques as well as supporting other farms in the region.
The Companion.
We've paired El Salvador with Tío Juan, a Costa Rican natural produced by Juan Rafael Montero Gamboa who has been caring for his land since the 1960. He has developed his practices to cultivate coffee in harmony with the surrounding environment and believes that every living organism is part of a habitat and ecosystem, which means his land must be maintained perfectly in tune to thrive.
He produces organic fertilisers called "bioles"; foliar-type fertilizers are created through anaerobic digestion of plants which are nutrient-rich enough to fulfil most of the nutritional requirements of his coffee. All of the weed removal on the farm is done by hand, and Juan Rafael also chooses not to use any herbicides on his plants.
Origin: El Salvador
Process: Natural
Variety: Bourbon
Tasting Notes: Dark chocolate bonbons | Plum jam

Origin: Costa Rica
Process: Natural
Variety: Catuai
Tasting Notes: Orange | Brazil nut | Muscovado
Head to one of our eight locations to find our guest selection from Friedhats, available exclusively in store on V60 and as a retail duo of whole beans.