Spotlight.
La Cabra | Companion Coffee 003.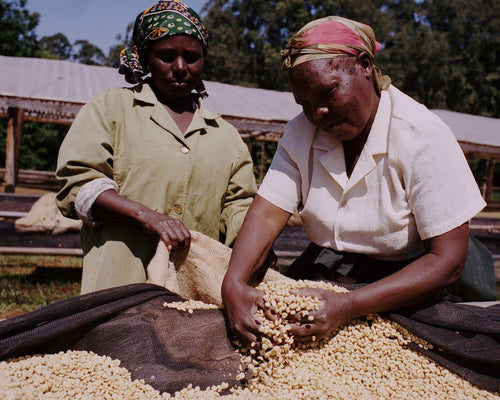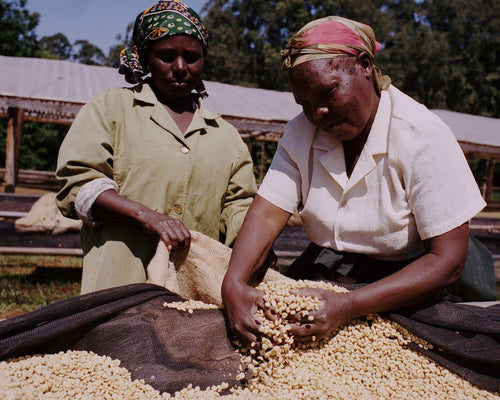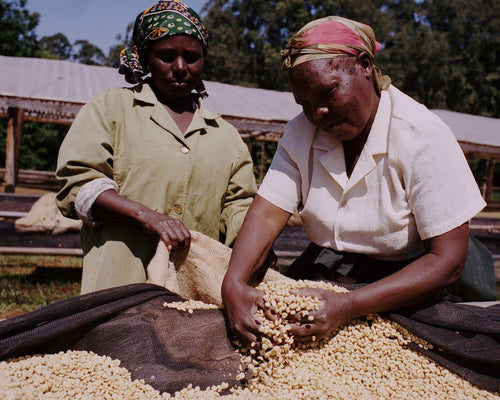 Companion Coffee 003.
This month our Companion Coffee duo is all about celebrating a specific region in one of our favourite coffee producing countries - Kenya. Travelling to Kirinyaga with our guest roastery La Cabra, we've paired two coffees that celebrate the incredible quality, and specific profile that comes from the region. It's an opportunity to look at different interpretations when it comes to roasting, as both of these coffees are washed processed, SL varietals.

LA CABRA - DENMARK
Founded in 2012, La Cabra has become a globally recognised roastery celebrated for delivering coffee experiences with exceptional attention to detail. Made up of a team of people passionate about sensory experience, La Cabra started as a small coffee shop on the outskirts of Aarhus, Denmark and had since grown to two coffee bars, and award winning bakery, roastery and wholesale business with subscribers enjoying their coffee at home in over 40 countries across the world.
La Cabra's look to celebrate and express the dynamics of a coffee's origin; their approach to roasting is defined by a commitment to showcasing the complexity of premium coffees, sourced from carefully selected producers and importers. Closely informed by an in depth understanding of how varietal, terroir and processing conditions influence roasting, La Cabra's precision from cherry to cup shines throughout their offering with some of the world's freshest specialty roasts.
The Coffee.
We've selected Kiamungumo because it is a perfect example of how La Cabra's careful sourcing and roasting process result in a cup that expresses the best of origin. This coffee is bursting with crisp acidity, sweet red berry notes, and a tea-like body; elements we expect to enjoy in lots from the region.

THE KIAMUGUMO WASHING STATION
The WatchHouse Companion joining Kiamungumo in this month's duo of whole beans is AB Muchagara roasted at 36 Maltby Street. Our interpretation of a lot from Kirinyaga still holds a lot of the acidity and berry notes we want to experience, but darker and caramelised - think jammy blackcurrant.

Origin: Kirinyaga
Process: Washed
Variety: SL28 SL34
Tasting Notes: Fresh Berries | Sweet Tea

Origin: Kirinyaga
Process: Washed
Variety: SL Varietals
Tasting Notes: Blackcurrant | Rose Marmalade | Caramel